He is 22 years old, comes from the Black Forest, lives and trains in Ruhpolding and is called Roman Rees.
Biathlon Online met him after his training camp at the glacier and got to know a relaxed young man.
He told with a big smile mum cooks best after we asked him whether he likes to cook for himself. Roman explained, food and especially what I eat is important, therefore I cook with my roommate in our Ruhpolding commune together.
Roman Rees is more the buddy type who likes to meet friends. But one notices be professional athlete is his purpose in life. So we can also have a look in his training routine and we note, there is not so much spare time.
The time between the units he uses to relax and he starts some mental preparation for the next training. Sometimes he takes in the few hours of free time a good book or looks series.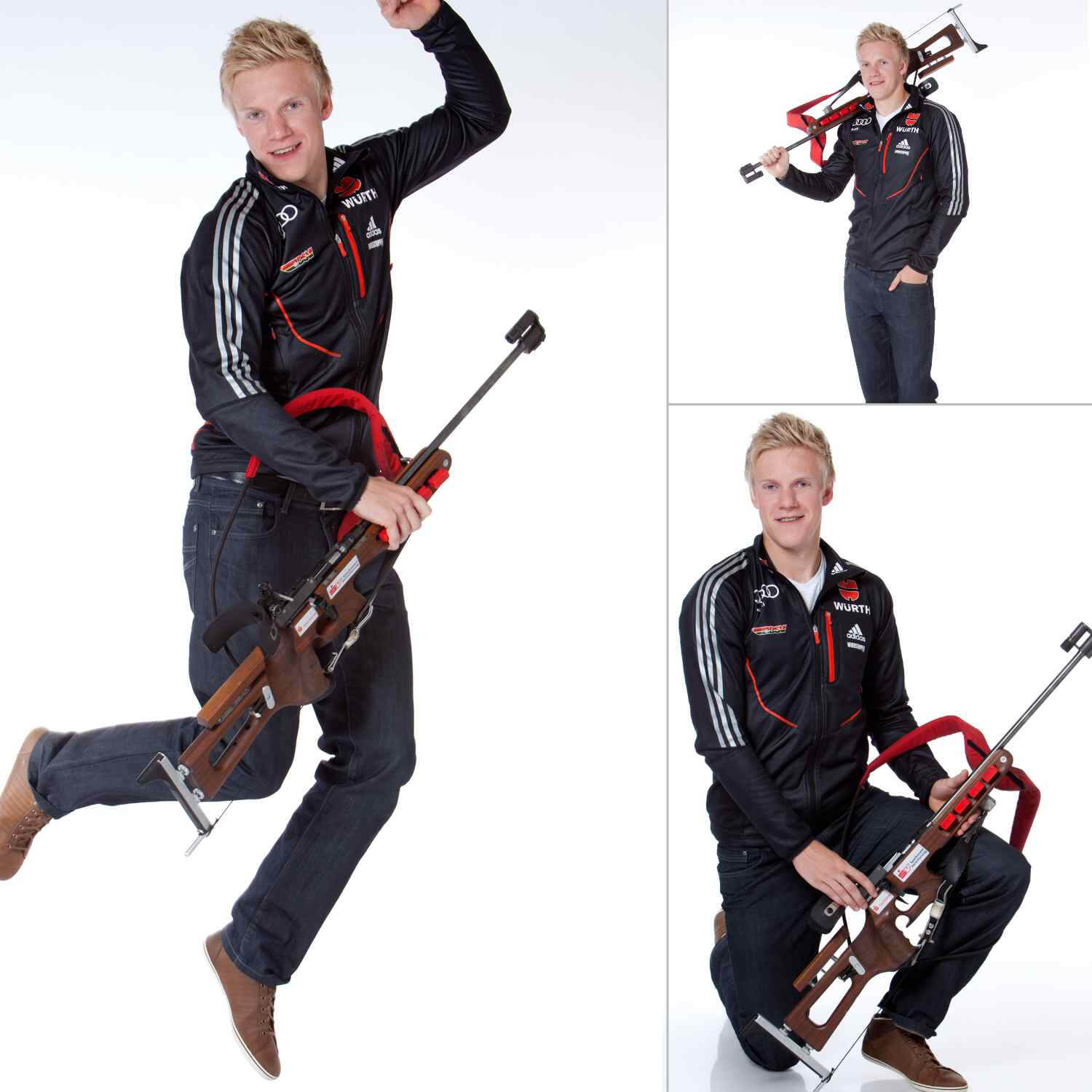 Many athletes spend the spare time with playing with Playstation. Not Roman Rees . " No, that's not really my thing " , we get to the answer.
Biathlon with the sport he grew up, said Roman. In his native Schauinsland winter is practically always just around and it is close to grow into this sport.
Since his 7th year, the passion for this "his" sport has become ever greater.
The motivation does not miss truly, he describes himself as a hard-working and ambitious athlete. With this setting, the 22-year-old has been able to achieve great successes in youth. Now for Roman it is time to start a full attack on the IBU Cup. In the near future he wants to show his skills and take the next step of development.
Finally, we can still elicit him something. "One of these most wanted Olympic places, I want to fight for one."
Well then let us start in the next season, we will closely monitor.